Welcome to SkyDeck USA.  Our company mission is to simplify the process of buying and installing rooftop patios.  We at Skydeck USA aren't satisfied with being a good company who does what is expected of us.  We strive to be an outstanding company who consistently goes above and beyond the expectations of our customers.  Our core values aren't a pipe dream that we put together because they sounded good on paper.  They are the heart and soul of our company and both define and guide the culture of our business.
The following core values are what you can expect when you choose Skydeck USA for your rooftop patio projects: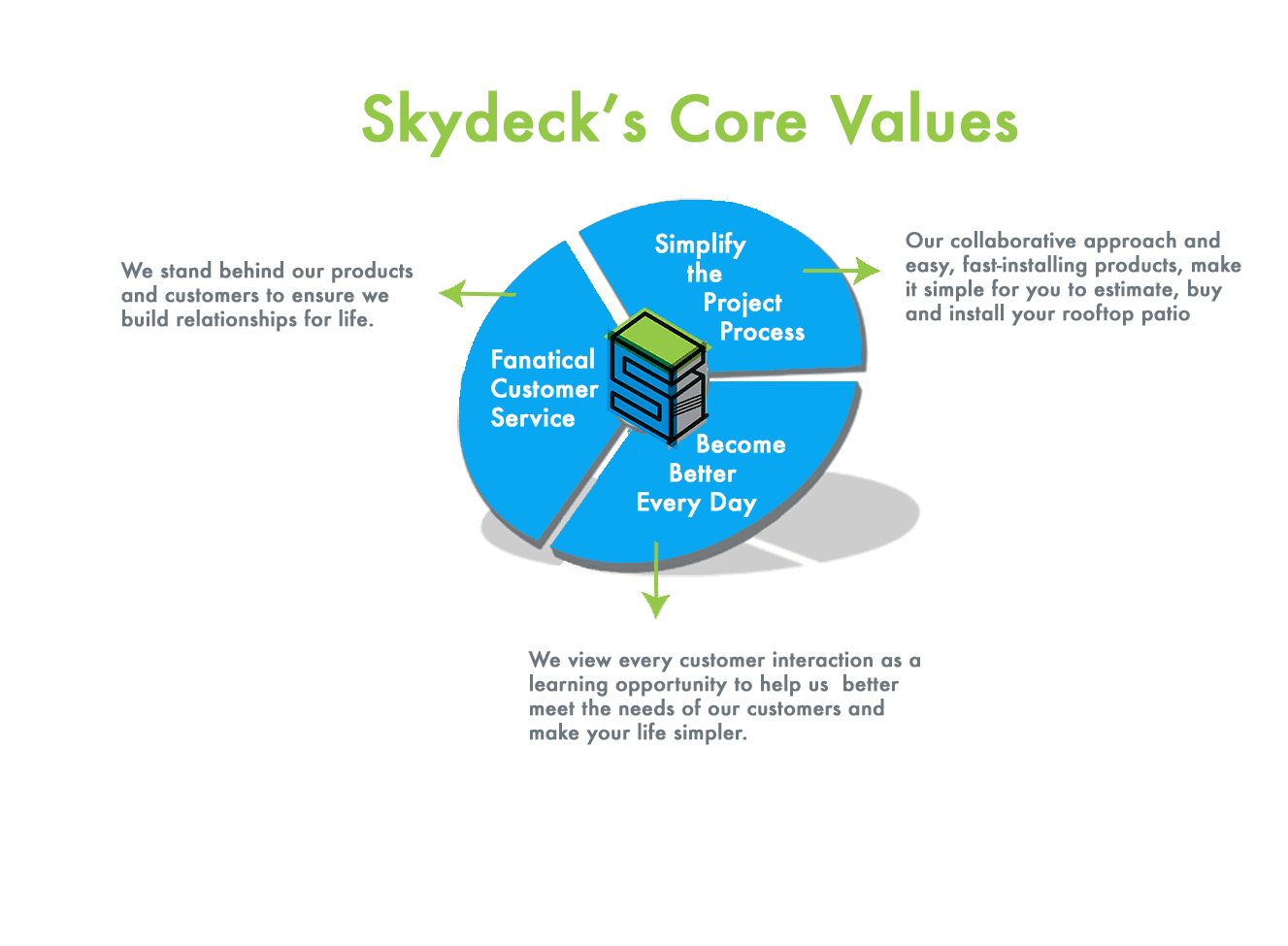 How Does Skydeck USA Make Rooftop Patios Simpler Than The Competition?
Our pedestals have a

unique adjustment system

and

removable spacer tabs

, making it easy to get the pavers perfectly straight and level the first time with fewer shims, thus

reducing labor costs

as much as 30% vs. other pedestal systems.
On top of this labor savings, our

purchase price is lower

than the competition.
Our pedestals come

fully assembled

in the box to reduce onsite labor for your crew
We also make it our goal to be easy to do business with: providing high quality innovative products, fast shipping, excellent customer service and an unmatched return policy are just a few things that make working with SkyDeck USA save you time, labor, money and migraines!
We can help you streamline the installation process.  As our customer, you can send us your architectural drawings and we will provide free consultation on how to optimize your installation, including how to best lay out the project, where and how to begin laying down your first rows of pavers, and any potential tricky spots you may run into.
We are so committed to your success that we will even come to your jobsite to help train your crew on the tricks to installing pavers for a reasonable additional fee.
fanatical customer service
We believe the true measure of a company is how well it serves its clients by being responsive to their needs and delivering quality products on time, every time. We have been building our reputation slowly, the best way, with quality products, competitive prices, and fanatical customer service.
We understand how difficult (impossible?) it is to accurately estimate the number and sizes of pedestals that will be needed for a given project.  To make it easy on our customers, we offer a return and refund policy (less an 18% restocking fee) for all complete pedestals that are returned in re-sellable condition.  No need to separate and organize them.  Just throw the extra parts in a box and mail them back to us.  We'll sort and assemble them and credit you for them, no matter how much time has passed since your purchase.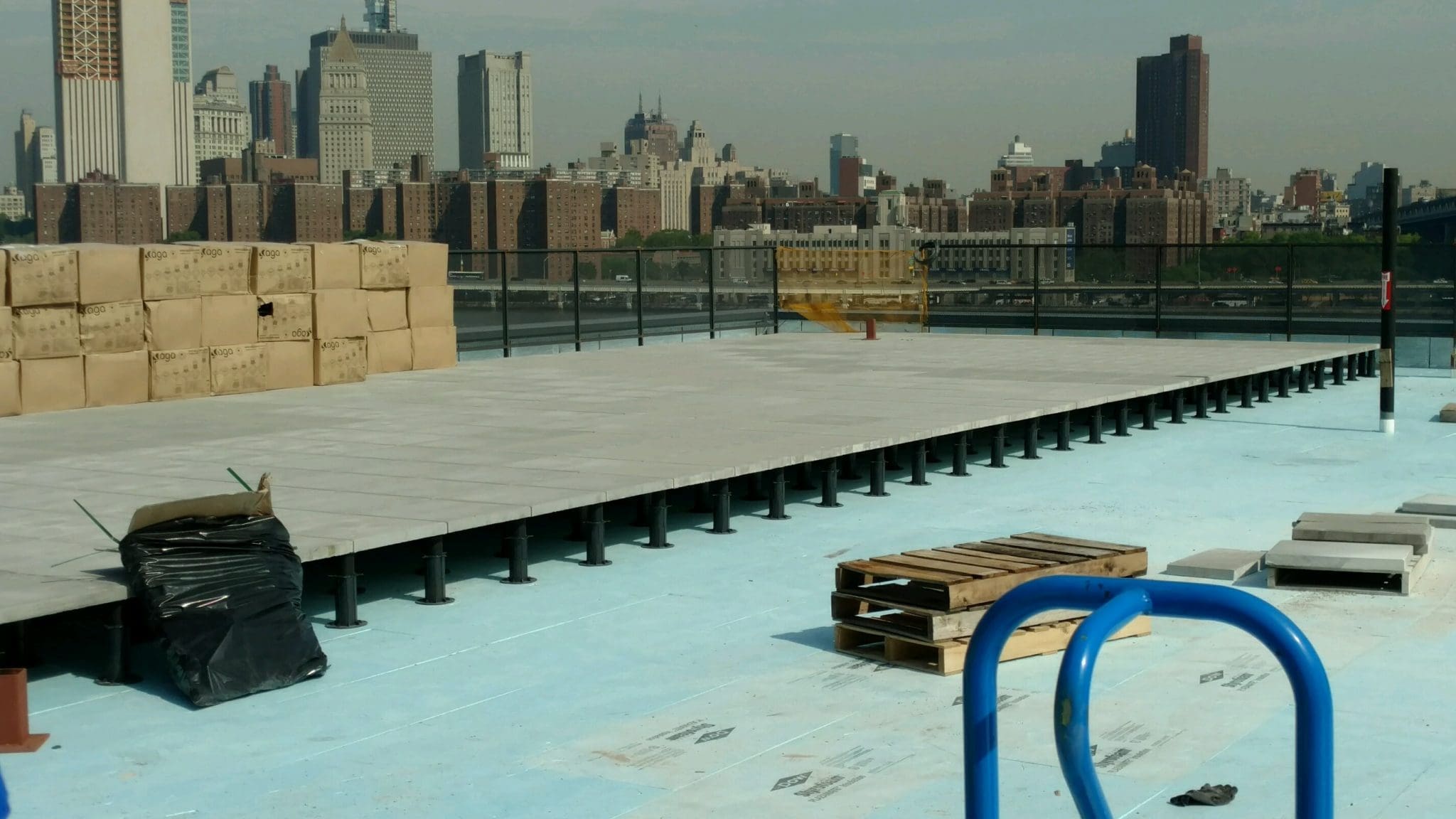 We maintain a complete inventory of all pedestal sizes and offer fast shipping with delivery typically within 3 business days of order.  We can even expedite rush orders with same-day service.